05/15/2021 - High School Reunion (Private Event) Topsail Beach NC
06/11/21 - Elvis Night with the Asheboro Copperheads. Come join me for a fun night of baseball. I'll throw out the first pitch and perform
a pre-game concert. Hope to see you there!
06/19/21 - Birthday Party (Private Event) Wilson NC

07/08/21 - "Music at the Market" Danville VA. Showtime is 7:00 pm. Admission is free.
Be sure to bring your lawn chairs. We had a great crowd last year. Let's top it this year!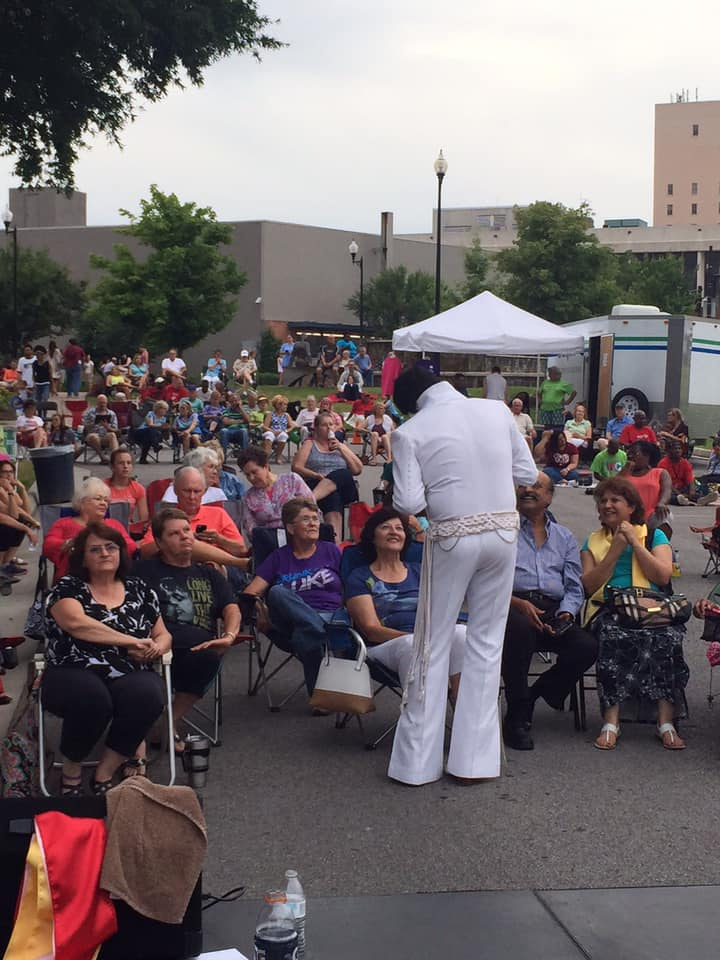 07/17/21 - Blowing Rock Country Club (appearing with the Tams) Private Event Blowing Rock NC

07/31/21 - Birthday Party (Private Event) Burlington NC
10/09/2021 - Bland Festival of Leaves (Public Event) Bland VA

10/31/21- Come join me on the "Cruise to Mayberry" October 31 - November 6th . Our special guest star will be Clint "Leon" Howard.

Clint starred in the hit TV series Gentle Ben and has appeared in many feature films. I will perform my "Salute to Elvis" show as part of the

cruise. Andy Griffith show fans will enjoy the Mayberry tribute artists. We will sail from Miami aboard the Carnival Freedom for 6 nights.
Rates start at $645.00 per person. Call Sharon with All About Cruises at (336) 538-4926 for more information. Space is limited.